Showcase

The Time for Reckoning Symposium

The Time for Reckoning: Confronting Systemic Racism, Seeking Justice and Reimagining Society Symposium Premieres Monday, October 26 at 9pm
Support for The Time for Reckoning: Confronting Systemic Racism, Seeking Justice and Reimagining Society Symposium Provided by:
Virginia and Harry Taylor Designated Fund of the Community Foundation for the Greater Capital Region.
How to Watch the Symposium
The Time for Reckoning: Confronting Systemic Racism, Seeking Justice and Reimagining Society Symposium
A New York NOW Special Edition
Premieres Monday, October 26, 2020 at 9pm
WMHT
The Time for Reckoning: Confronting Systemic Racism, Seeking
About The Time for Reckoning
The recent killings of Breonna Taylor, George Floyd, and numerous other unarmed Black people at the hands of white police officers touched off a volatile period of racial unrest across the Capital Region, the nation and the world.

This moment of collective outrage and action against systemic racism feels as powerful and potentially transformational as the civil rights movement of the 1960s. What important lessons can we learn from the Black Lives Matter movement and ongoing protests? We are all asking ourselves: Where do we go from here?

This one-hour program is a centerpiece of a major symposium titled The Time for Reckoning: Confronting Systemic Racism, Seeking Justice and Reimagining Society, co-sponsored by the Center for Law and Justice in Albany and the New York State Writers Institute at the University at Albany – in conjunction with several community partners. The symposium strives to create an ongoing dialogue between community members of color who live in urban communities where tensions with police run high and elected officials whose job is to protect and serve the public. The symposium will also present conversations with nationally-known experts on systemic racism and bestselling authors who will discuss ways to imagine and begin to create a more just society built upon a foundation of racial equality.

The symposium and its website offer a multi-media, interactive and collaborative forum for all voices to be heard and a portal to distribute informational materials and resources that can change the hearts and minds of our communities while offering suggestions for further study and calls to action.
Watch | Albany Community Voices
New York NOW
The Time For Reckoning | Albany Community Voices
50:36
Published:
Members of the Albany Community discuss issues of systemic racism and police reform.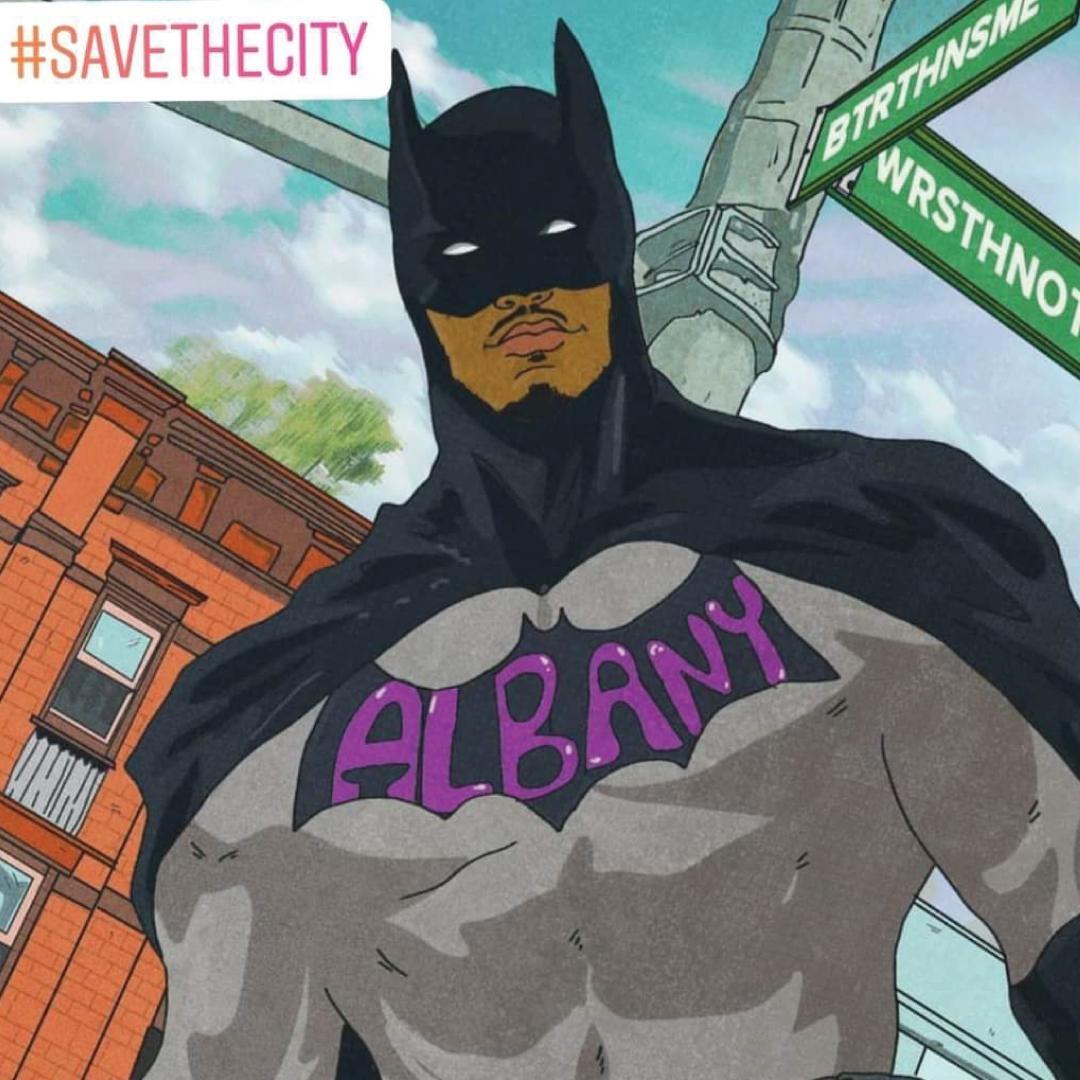 Paul Collins-Hackett
In a world plagued by fear, in a city haunted by neglect, a dark knight rose. Born and raised in Albany, New York, Paul committed to helping others after the death of his father when he was 3. He helped care for his blind mother as they forged a path together. As Paul grew, programs such as the Big Brother Big Sister program and mentors such as Jim Snyder helped him develop. It was there he learned the importance of caring for others, and just how impactful a community can be on a child. After graduating from Albany High and then Siena college, Paul joined with others to launch the non profits "Tru Heart Inc" and "PULSE". He worked at a local homeless shelter and began to plan. This, league, of concerned individuals became the blueprint for his work moving forward. Now working for our great city as Director of the summer youth employment program, Paul continues to bring others into this league to work with our youth and save the city. In addition to his day job, Paul is on the board for the Albany Fund For Education, serves as Vice President of Tru Heart, is on the alumni board of the sponsor a scholar program, is Cofounder of PULSE, is on the steering committee of the Law Enforcement Assisted Diversion program, the co owner of a small business venture and more. Despite his humble beginnings, Paul lives by the motto "what I do defines me", and is an example to others that where you begin is not where you have to end in life. The most important question in life is "how do we move forward". Paul does his best to be the change he wants to be and lead by example. We can all sleep peacefully knowing our Dark Knights are behind us.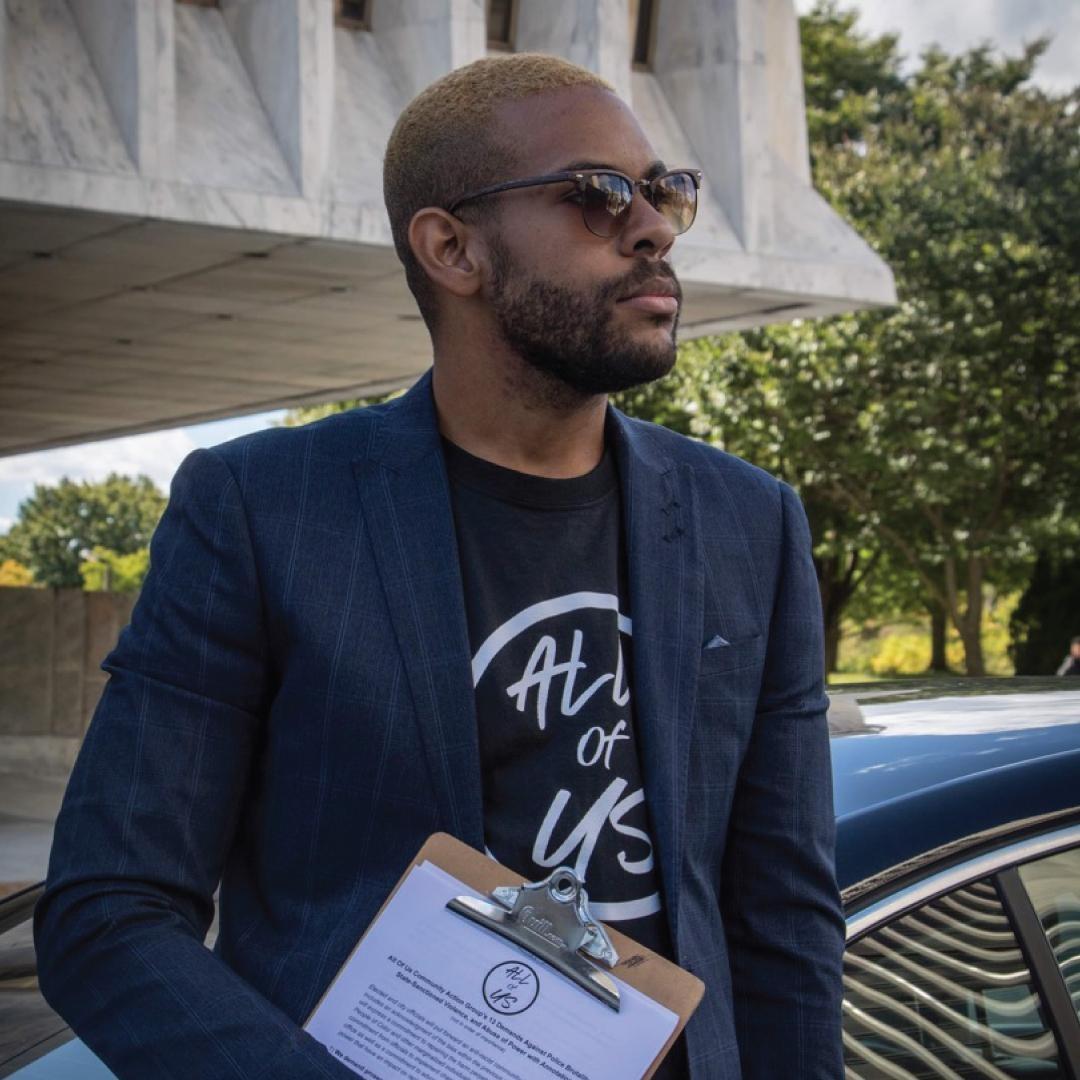 Morgan Jones-Marinia
Morgan Jones-Marinia is a 24-year-old upstate native who currently lives in Albany. He is a proud Black gay man that is currently a student at the University of Albany studying sociology. Morgan is a leadership representative of All Of Us Community Action Group, which is a one of the leading Black Lives Matter organizations in the Capital Region. Morgan works very hard everyday to have a positive impact on the world around him; he believes that kindness is the best way to move the world. When he's not fighting for the change we need in the world, you can find him preforming drag as Mor'Glamazon all over the northeast. Morgan believes that this movement is the first step to a better tomorrow.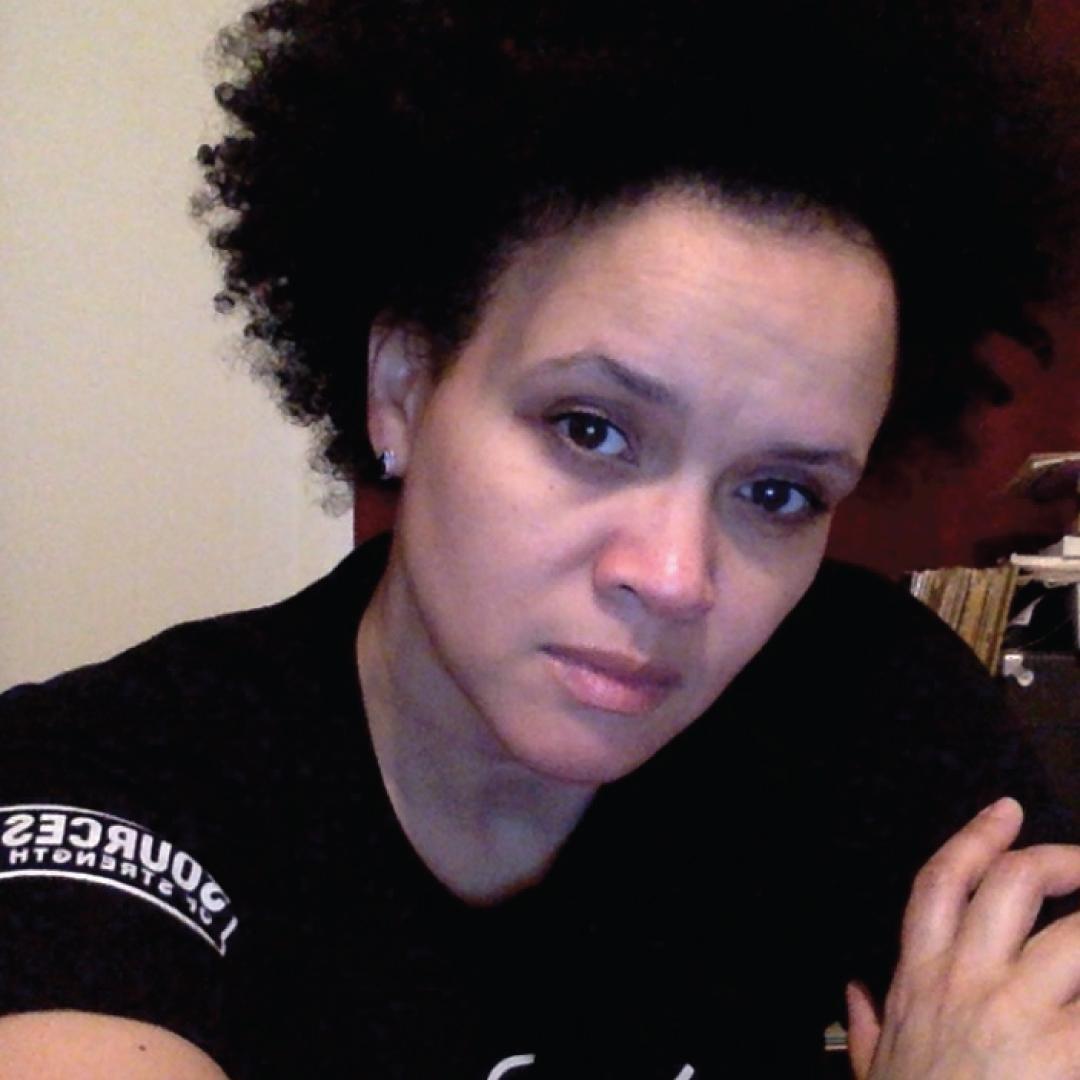 Jamaica Miles
Jamaica Miles was born and raised in the City of Schenectady. She is a proud mother of four, a member of Emmanuel Friedens Baptist Church and co-founder of All Of Us Community Action Group. Her faith and her family are supports and guidance in her life's journey and purpose. Jamaica believes that all people deserve dignity, respect and the ability to thrive regardless of their race, religion, gender, sexual orientation, abilities, economic status, zip code or country of origin.
For over 13 years, Jamaica has worked in the non-profit sector for national, state-wide, and local organizations including as a Statewide Training and Organizing Director. In her volunteer and career life, she's been committed to various organizations that work to help others and create positive societal change. Jamaica values, prioritizes, and spends every day working toward creating a better world and the larger "we" through leadership development, coalition building, and lifting up the voices of those most impacted and often left unheard.
Jamaica's experiences as a Woman of Color from a low-income neighborhood impacted her core values of how the continued existence of oppression and a lack of equity, equality, and justice impact the most marginalized people. For Jamaica, this meant standing up, speaking out and being an advocate. Today, Jamaica is known for speaking truth to power. She stands as an activist, organizer, and leader fighting for an end to poverty, racism, bigotry, and all forms of oppression and exploitation. Jamaica is committed to the realization of true and complete social justice through grassroots organizing, developing and supporting local community leaders, and leading with the voices of poor, marginalized, and impacted people.
Jamaica has organized and led community meetings with anywhere from 10 – 150 people and rallies and demonstrations over 9,000. She is often invited to speak at local college campuses and community panel discussions. She works in coalition with various community groups and organizations. Jamaica Miles is ready for the long road ahead, appreciates the daily sacrifice her family makes, and is proud of her ever-expanding village, community, and collective which work united across social differences, united in their common struggles and motivated by their future successes.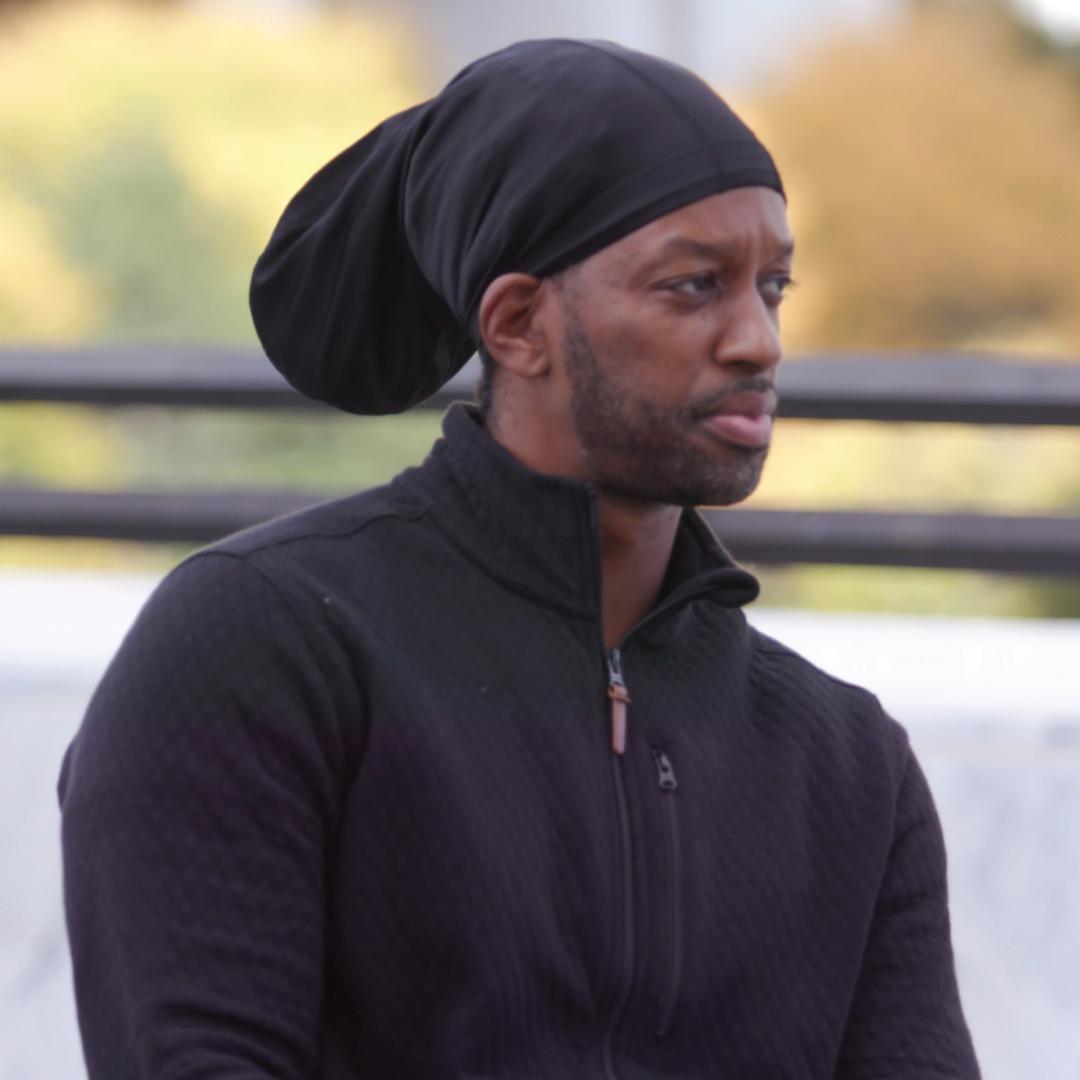 Shawn Young
Shawn Young is the Co-founder of All Of Us Community Action Group, a Black-led grassroots organization committed to liberation and the end of all forms of oppression and exploitation. Shawn was born and raised in the Capital Region and has extensive experience as a Black man in today's society.
Currently, Shawn is an integral member of the leadership in the Greater Capital Region demanding that Black Lives Matter and calling for an end to police brutality, state-sanctioned violence, and the never-ending abuse of power in the current systems and structures of our society. As the co-founder of All Of Us, Shawn has led actions, community conversations, and facilitated the leadership development of young leaders in the Capital Region.